Episodes
3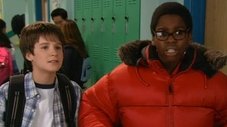 First Day: It's the first day of school, and Ned and Cookie discover Moze has taken Cooking instead of Art to separate herself from the guys for once.
Lockers: When Ned's new locker neighbor gives him a bad rep, he searches for a new locker. Moze tries to use her locker to make new friends that are girls, but ends up competing with Suzie Crabgrass.
Read More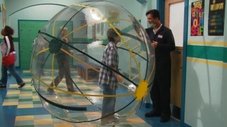 Sick Days: Ned must stay healthy when the flu hits Polk Middle School and he finds out Matt Hoffman is coming to visit. Cookie tries to keep his perfect attendance record in tact with help from Lisa. Moze tries to get sick and miss her speech in Social Studies. Not succeding, Moze must make her speech but finds out it is easier than she thought.
Spelling Bee: Cookie is the only one with a chance to beat the dreaded Killer Bees. With an easy spell at the spelling bee, will it be Ned who beats the Killer Bees? Moze copes with sitting by Mr. Gross after spelling a word wrong.
Read More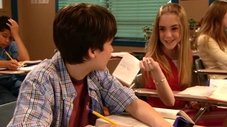 Notes: Bitsy has Ned pass a note and Sweeney catches him, now he must pay. He has to write an essay along with everyone else so they plot revenge. Cookie finds joy in forging notes, but danger comes when he leads the teachers to the forgers "domain".
Best Friends: Moze continues her search for a new best friend with a quiz and whoever matches up closely is meant for her. But Moze ends up joining the Huge Crew. The Killer Bees recruit Cookie which puts Ned and Cookie's friendship to the test. Ned tries to find a new best friend in place of Cookie.
Read More