Episodes
2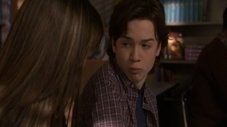 God tells Joan to join the debate team, where her partner has a stuttering problem. A new security system is implemented at Arcadia High School. After the art teacher quits, Helen wonders if she would be right for the job. Both Kevin and Luke seperately deal with the aftermath of a kiss. And Will and Toni deal with a case involving a reverend accussed of child molestation.
Read More
Expand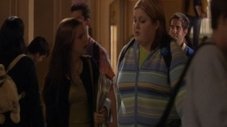 Joan joins the yearbook staff, per God's request, and decides to use this assignment as a means of impressing Adam...
Feeling threatened that Iris and Adam continue to share a bond over their passion for art, Joan vows to discover a hidden talent that Adam will admire. However, her disastrous attempt to be the yearbook's star photographer soon adds to her insecurities about losing him. Meanwhile, Will and Toni attempt to set up a sting for a man who is planning to hire a hitman to murder his wife.
Read More
Expand