Episodes
6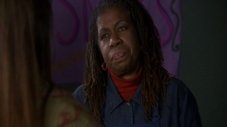 Joan's newest mission from God is to work with kids, so she volunteers to help babysit children of abused mothers; Joan becomes jealous when Adam falls for one of the volunteers; Kevin starts to get cocky again and sleeps with his girlfriend, Rebecca; previous events emotionally catch up with Will; and Luke makes a shocking admission to Kevin.
Read More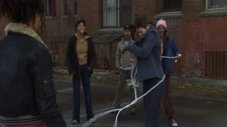 God tells Joan to learn to jump rope with a group of inner-city teens, one of whom Joan discovers is homeless. Kevin goes on a date, but not with who you think.
Read More
After Joan stands up for one of her classmates being bullied, an embarrassing picture of Joan, taken with a picture phone, is rapidly spread around school. God instructs Joan to join the band. Will must deal with an elderly driver who accidentally killed several people.
Read More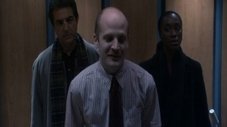 God instructs Joan to help out with the a chaotic Girardi household; Adam has his first art show; Will and Toni witness a carjacking. Will and Toni, while making an arrest, get stuck in an elevator with a pregnant woman who is about to give birth; Kevin believes he might be recovering some sensation in his stomach area and gets an EMG (a nerve conduction) test done.
Read More
God tells Joan to take piano lessons; Joan helps her piano teacher deal with her past; Joan learns a painful secret Will and Helen have been keeping from the family; Iris becomes suspicious of Adam and Joan closeness.
Read More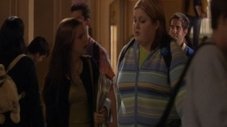 Joan joins the yearbook staff, per God's request, and decides to use this assignment as a means of impressing Adam...
Feeling threatened that Iris and Adam continue to share a bond over their passion for art, Joan vows to discover a hidden talent that Adam will admire. However, her disastrous attempt to be the yearbook's star photographer soon adds to her insecurities about losing him. Meanwhile, Will and Toni attempt to set up a sting for a man who is planning to hire a hitman to murder his wife.
Read More