Episodes
4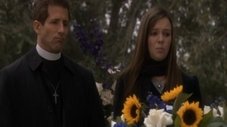 Joan is saddened when she learns Rocky (Death Be Not Whatever) has passed away, causing her to further question God about life and death. Will loses his job when his discovery, and whistle blowing, of a political conspiracy causes the town government, and police department, to be desolved. While Luke continues to work on his science project and his growing attraction to Grace and Kevin is injured in a game of basketball.
Read More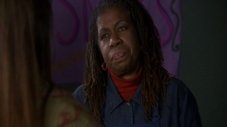 Joan's newest mission from God is to work with kids, so she volunteers to help babysit children of abused mothers; Joan becomes jealous when Adam falls for one of the volunteers; Kevin starts to get cocky again and sleeps with his girlfriend, Rebecca; previous events emotionally catch up with Will; and Luke makes a shocking admission to Kevin.
Read More
God tells Joan to take piano lessons; Joan helps her piano teacher deal with her past; Joan learns a painful secret Will and Helen have been keeping from the family; Iris becomes suspicious of Adam and Joan closeness.
Read More