Episodes
3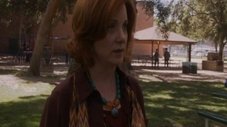 God encourages Joan to learn how to play chess; Will must work with a psychic on a missing toddler case; Helen hopes a miracle will enable Kevin to walk again.
Read More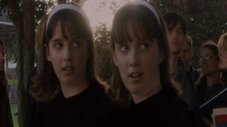 When the hospitalized Joan is diagnosed with Lyme disease, she begins to question if she's been seeing God or merely experiencing the hallucinations that can be symptomatic of her condition...
Upon hearing that Joan may have been suffering from the symptoms of Lyme Disease for months, a somewhat relieved Will and Helen believe this news may explain Joan's mood swings and atypical behavior, while a concerned Adam wonders if Joan will be different upon her recovery. Meanwhile, the hospitalized Joan experiences a crisis of faith -- and considers revealing to someone close to her that she's been talking to God. In separate circumstances, Helen and Will begin to rethink their belief systems after, respectively, experiencing spiritual dreams and miraculous events.
Read More
Despite everyone's protests, Joan allows her snobby, Ivy League-educated guidance counselor to advise her against applying to college. However, after Joan relays her plans to Roger, an engaging college student on the campus she's visiting, he tells her that college is attainable and persuades her to hire him as a tutor. Meanwhile, Adam becomes jealous of Joan's rapport with Roger; Will sees a dark side of Lucy; Helen questions her commitment to Catholicism, and Beth finds it difficult to resume a relationship with the wheelchair-bound Kevin.
Read More