Episodes
4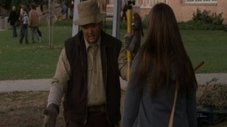 God wants Joan to score an ""A"" on a test about French saint Joan of Arc. As the teen hits the books, she draws comparisons to the life of the young heroine who claimed to hear divine voices and was burnt at the stake. Helen finds her daughter's newest obsession troublesome and urges Will to have the entire family visit a therapist. Meanwhile, Will is unjustly raked over the coals for shutting down a crack house.
Read More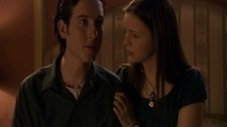 After God tells Joan to give Adam a gift, she finds something that leads her to wonder if God's suggesting she have sex with him...
While secretly searching through Adam's backpack for gift ideas, Joan is stunned to find a condom there. She soon wonders if sex is the ""gift"" God had in mind, and she nervously ponders whether or not she'd be ready for such a big step. Meanwhile, Kevin begins covering court proceedings for the paper and ends up causing a stir in one of Will's cases.
Read More
As Joan tries to work her way up to the high dive despite her acrophobia, Luke attempts to overcome his paralyzing fear of undertaking an activity at which he might fail. Meanwhile, Will continues his quest to find Judith's killer, and Kevin goes on a date with Beth. Additionally, while reflecting on Judith's death and Kevin's accident, Helen becomes overwhelmed with concern about her family being in harm's way.
Read More
After saving a girl's life Joan suddenly becomes famous but she soon learns fame is fleeting and can even turn against you; Adam has a job interview that doesn't quite go the way he wants; tension builds between Lucy and Will; as Luke prepares to get his drivers license Grace tries to educate him on the harmful impact vehicles have on the enviroment.
Read More