Episodes
4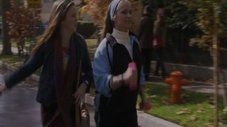 God's mysterious ways once again bewilder Joan, when He asks her to volunteer at the high-school art show, so that she can keep Adam Rove's sculpture from being exhibited. Elsewhere, Will feels pressure from the DA's office to call a man a hero after he shoots and kills a home intruder. Meanwhile, Kevin grows weary of receiving special treatment because he uses a wheelchair.
Read More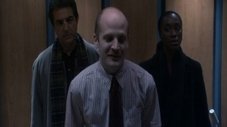 God instructs Joan to help out with the a chaotic Girardi household; Adam has his first art show; Will and Toni witness a carjacking. Will and Toni, while making an arrest, get stuck in an elevator with a pregnant woman who is about to give birth; Kevin believes he might be recovering some sensation in his stomach area and gets an EMG (a nerve conduction) test done.
Read More
While helping Grace shop for a dress for the occasion, Joan is delighted to finally meet Grace's seemingly perfect mother, Sarah. However, when Sarah's drinking problem becomes evident, Joan begins to understand why Grace is so private – and why she's long been avoiding having her bat mitzvah. Meanwhile, Luke racks his brain to come up with a meaningful bat mitzvah gift for Grace. Additionally, Adam and Joan have different ways of coping with Judith's death. Will supports Lucy's less-than-legal means of trying to get one of Judith's friends to describe Judith's on-the-run killer, and Kevin's ex-girlfriend is deposed for the trial.
Read More
God tells Joan that the last two years were a spiritual boot camp for her greatest challenge yet, pitting her against a man with a sinister agenda.
Read More