Episodes
6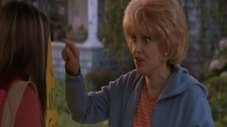 Joan learns from God that she's holding a garage sale on Saturday, which doesn't leave her much time to sort through her family's unwanted belongings. Among the items she unearths are paintings created by Helen during a dark period in her life. Elsewhere, Will goes to bat for a rape victim even though the district attorney feels the case isn't strong enough. Also, Joan catches the interest of a class charmer and a newspaper job falls right into Kevin's lap.
Read More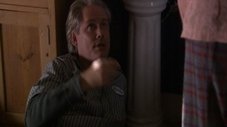 Each of the Girardis deal with crises of varying seriousness, the worst of which puts Will at the mercy of a crazed gunman. The day also finds Helen reacting with mixed emotions after getting a positive result on a home-pregnancy test. Meanwhile, Joan dreads having to take her driver's exam, and Luke is presented with a major distraction just before he's supposed to compete in a high-stakes competition.
Read More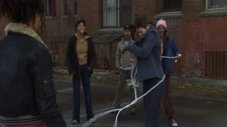 God tells Joan to learn to jump rope with a group of inner-city teens, one of whom Joan discovers is homeless. Kevin goes on a date, but not with who you think.
Read More
Gods tells Joan to help her mother collect clothes for the homeless; Kevin attempts stand-up comedy in order to impress Beth; Will wants to counter-sue the Bakers.
Read More
Despite everyone's protests, Joan allows her snobby, Ivy League-educated guidance counselor to advise her against applying to college. However, after Joan relays her plans to Roger, an engaging college student on the campus she's visiting, he tells her that college is attainable and persuades her to hire him as a tutor. Meanwhile, Adam becomes jealous of Joan's rapport with Roger; Will sees a dark side of Lucy; Helen questions her commitment to Catholicism, and Beth finds it difficult to resume a relationship with the wheelchair-bound Kevin.
Read More
Joan is convinced that she's meant to help Stevie keep her part-time job with Adam, despite Stevie's mother's order that she quit. In an effort to supply Stevie with the Social Security number that Stevie's mother is withholding, Joan gets Kevin to use his investigative reporting skills. Kevin's findings end up leading Will to make a discovery that quickly turns Stevie's world upside-down. Meanwhile, Adam is upset with Joan for telling Helen that he tried to have sex with her, and Kevin is conflicted when the local television station asks him to do a report that pertains to paralysis.
Read More