Episodes
3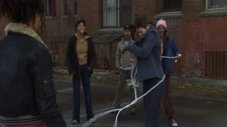 God tells Joan to learn to jump rope with a group of inner-city teens, one of whom Joan discovers is homeless. Kevin goes on a date, but not with who you think.
Read More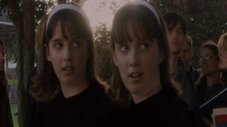 When the hospitalized Joan is diagnosed with Lyme disease, she begins to question if she's been seeing God or merely experiencing the hallucinations that can be symptomatic of her condition...
Upon hearing that Joan may have been suffering from the symptoms of Lyme Disease for months, a somewhat relieved Will and Helen believe this news may explain Joan's mood swings and atypical behavior, while a concerned Adam wonders if Joan will be different upon her recovery. Meanwhile, the hospitalized Joan experiences a crisis of faith -- and considers revealing to someone close to her that she's been talking to God. In separate circumstances, Helen and Will begin to rethink their belief systems after, respectively, experiencing spiritual dreams and miraculous events.
Read More
Gods tells Joan to help her mother collect clothes for the homeless; Kevin attempts stand-up comedy in order to impress Beth; Will wants to counter-sue the Bakers.
Read More