Episodes
6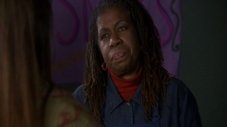 Joan's newest mission from God is to work with kids, so she volunteers to help babysit children of abused mothers; Joan becomes jealous when Adam falls for one of the volunteers; Kevin starts to get cocky again and sleeps with his girlfriend, Rebecca; previous events emotionally catch up with Will; and Luke makes a shocking admission to Kevin.
Read More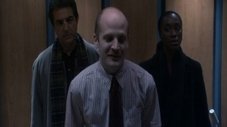 God instructs Joan to help out with the a chaotic Girardi household; Adam has his first art show; Will and Toni witness a carjacking. Will and Toni, while making an arrest, get stuck in an elevator with a pregnant woman who is about to give birth; Kevin believes he might be recovering some sensation in his stomach area and gets an EMG (a nerve conduction) test done.
Read More
After God suggests she be part of a growth process, Joan decides her science project will be to plant a garden in an inhospitable area to see if it can survive.
Read More
Gods tells Joan to help her mother collect clothes for the homeless; Kevin attempts stand-up comedy in order to impress Beth; Will wants to counter-sue the Bakers.
Read More
Joan is convinced that she's meant to help Stevie keep her part-time job with Adam, despite Stevie's mother's order that she quit. In an effort to supply Stevie with the Social Security number that Stevie's mother is withholding, Joan gets Kevin to use his investigative reporting skills. Kevin's findings end up leading Will to make a discovery that quickly turns Stevie's world upside-down. Meanwhile, Adam is upset with Joan for telling Helen that he tried to have sex with her, and Kevin is conflicted when the local television station asks him to do a report that pertains to paralysis.
Read More