Episodes
6
Joan gets a lesson in popularity when God tells her to try out for the cheerleading squad, and her efforts to impress two pom-pom girls pay off with an invite to hang out together outside of school. Meanwhile, Will's first case working with Det. Toni Williams involves an abandoned newborn left in a trash bin, presumably by a student from Arcadia High. Another story line has a classmate sensing a gay vibe in Luke.
Read More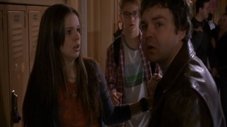 God instructs Joan to ask a troublemaker to the winter formal. Will uncovers secrets that could prove unfavorable to the former Chief of Police and other members of the city's government.
Read More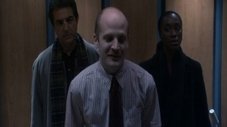 God instructs Joan to help out with the a chaotic Girardi household; Adam has his first art show; Will and Toni witness a carjacking. Will and Toni, while making an arrest, get stuck in an elevator with a pregnant woman who is about to give birth; Kevin believes he might be recovering some sensation in his stomach area and gets an EMG (a nerve conduction) test done.
Read More
After God suggests she be part of a growth process, Joan decides her science project will be to plant a garden in an inhospitable area to see if it can survive.
Read More
Joan gets a chorus role in the school musical per God's request and is elated when Adam agrees to design and build the play's elaborate sets.
Read More
After Price discovers Joan holding an empty egg carton near his freshly egged car, he wrongly assumes she's the culprit and punishes her with a weekend of community service. Without more direction from God than to rise above the injustice, Joan tries to figure out if she's meant to help a bitter former nun, Lilly, who is overseeing the service project, or one of the social outcasts who are serving as a result of their own offenses. Meanwhile, Joan's also upset that her reluctance to begin a sexual relationship with Adam is driving a wedge between them.
Also, Adam meets a troubled artist at the community center; Joan gets Luke a job at the bookstore; Kevin has another car accident.
Read More