Episodes
4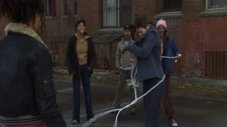 God tells Joan to learn to jump rope with a group of inner-city teens, one of whom Joan discovers is homeless. Kevin goes on a date, but not with who you think.
Read More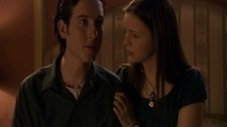 After God tells Joan to give Adam a gift, she finds something that leads her to wonder if God's suggesting she have sex with him...
While secretly searching through Adam's backpack for gift ideas, Joan is stunned to find a condom there. She soon wonders if sex is the ""gift"" God had in mind, and she nervously ponders whether or not she'd be ready for such a big step. Meanwhile, Kevin begins covering court proceedings for the paper and ends up causing a stir in one of Will's cases.
Read More
After God suggests she be part of a growth process, Joan decides her science project will be to plant a garden in an inhospitable area to see if it can survive.
Read More
As Joan tries to work her way up to the high dive despite her acrophobia, Luke attempts to overcome his paralyzing fear of undertaking an activity at which he might fail. Meanwhile, Will continues his quest to find Judith's killer, and Kevin goes on a date with Beth. Additionally, while reflecting on Judith's death and Kevin's accident, Helen becomes overwhelmed with concern about her family being in harm's way.
Read More