Episodes
5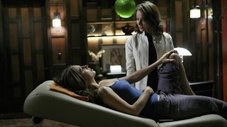 Echo is one of the "Actives" in the elite and illegal Dollhouse. Through different personality downloads, she plays the role of a lovestruck girl on a romantic weekend, and then a ruthlessly efficient kidnapping negotiator. FBI Agent Paul Ballard is struggling with his assignment to uncover information on the Dollhouse.
Read More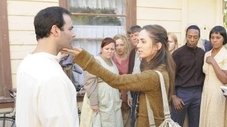 Imprinted as a visually impaired woman, Echo must infiltrate a heavily guarded cult in order to rescue a woman held against her will.
Read More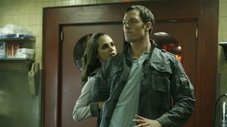 Echo becomes the perfect wife for a lonely internet mogul, and Sierra's attacker is revealed. Meanwhile, Mellie's life is in danger and Agent Ballard's investigation takes a surprising turn when he comes face-to-face and goes fist-to-fist with Echo for the first very time.
Read More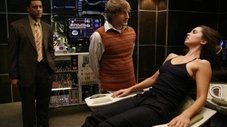 Agent Ballard's investigation into the Dollhouse gains momentum when he gets a photo of Echo. Meanwhile Echo and some of the other Actives start to show signs of self-awareness, making Adelle and the handlers nervous.
Read More
"Vows" is the premiere of the second season of the American science fiction television series Dollhouse and the show's 14th episode overall. The episode was written and directed by series creator and executive producer Joss Whedon, and aired in the United States on Fox on September 25, 2009. "Vows" follows the first season finale, "Omega", and takes place several months after the events of that episode. Therefore, it is set in the present as opposed to the unaired thirteenth episode, "Epitaph One".
In the episode, Echo is sent on an engagement as a young woman who marries an elusive international arms dealer, played by Jamie Bamber, and Ballard is offered a position as Echo's new handler. Dr. Saunders struggles with the revelation that she is a Doll and gets some surprising revelations from Topher. A U.S. Senator starts an investigation into the Rossum Corporation. The episode was met with mostly positive reviews.
Read More