Episodes
7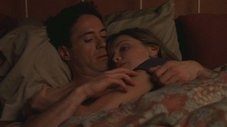 "The" Nicholas Engbloom comes to Cage & Fish looking for John to help him with a murder case. Melanie West suffers with Tourette's syndrome and accidentally ran over her boyfriend. She claims to have done it on purpose, only not to be humiliated as she has been her whole life. John convinces her to tell the truth and they win the case. While handling the West case, Nicholas finds himself involved in a divorce case. His wife wants to end their long time marriage because he won't retire and she feels like she can't compete with his work. After his wife almost dies, Nicholas abandons the practice, this time forever. Meanwhile, Richard teaches Mark how to use a "sex song" in order to please Elaine in bed, and John asks Melanie on a date.
Read More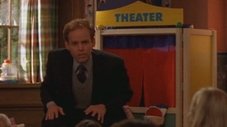 Larry's ex-wife asks him for his permission to take their son to Canada, where she is moving. They argue over why can't one of them move closer to the other so their son can grow with his two parents around. Jamie asks Larry why can't they get back together and Larry says because she's not Ally. They kiss. Larry tells Ally, who overreacts about it until he explains her that Jamie is and will only be the mother of his son. They make up. Meanwhile, Ling's ex-fiancee comes to ask her if they still have a chance, but Ling doesn't want to destroy her girlfriend's happiness. Melanie is fired from her job for scaring the children and John takes it to court.
Read More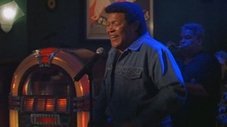 Melanie takes John to her tiny apartment (actually it's an old service elevator) and introduces him to Mr. Bo, a homeless man Melanie cares deeply for. Mr. Bo starts to stalk John around and he files a complaint against him. After Melanie convinces him to drop the charges, she reveals that Mr. Bo is in fact her father and John will have to wrestle him in order to go on seeing her. Meanwhile, Richard organizes a twist contest at the bar and while Elaine freaks with the possibility of losing to the babe lawyers, Nelle only enters the contest after Ling introduces her to a very hot twist instructor. And Ally takes a case of a woman who fired her secretary because she was slightly overweight and is shocked when she discovers that Cage & Fish only hire hot female lawyers.
Read More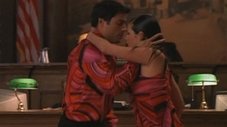 Larry's son flies in from Detroit and goes to Cage & Fish looking for Ally. He wants to sue his parents for emotional damage. Ally and Sam bond, and Larry has to take him back to Detroit. He doesn't want to say goodbye to Ally, who suffers with his departure. Larry promises to return. Meanwhile, Nelle is representing her dance instructor/lover Sam Adams in court. He's suing his ex-partner for stealing his dance moves. Cindy McCauliff returns to the office looking for Richard. (S)He wants to marry a man, but after the court denies it Richard offers to perform the ceremony at the office.
Read More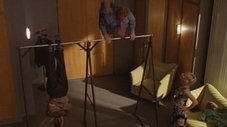 Ally has hallucinations with Barry Manilow. Richard assigns Ling to work with Jackson Duper, the firm's newest lawyer. When they meet, Ling discovers that Jackson slept with her in the past under a fake name. They have to handle a double case of a man who wants his marriage annulled because his wife is a nymphomaniac and cheated on him 106 times and is suing the minister for having a torrid affair with her. Between the unisex bathroom, Elaine's vibra and Melanie's Tourette, Jackson is going crazy with his new job and questions his future in the firm. Meanwhile, John proposes to Melanie. But Melanie doesn't want to be institutionalized (even if that institution is marriage)...
Read More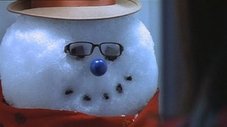 Jackson and Renee's one night stand turns into something more; Ally visits several therapists to get over her hallucinations of Larry, who eventually appears in the flesh; John represents a man who wants to annul his marriage after his wife decides she doesn't want to have kids, a case that carries over into John's relationship with Melanie.
Read More