Episodes
6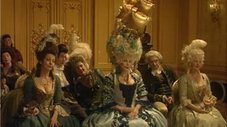 In 1792 at the Palace of Versailles, Madame de Plonge bets Colombine that she can't seduce the young, handsome Marquis de Bonvie. Lisette suspects that it's all part of a ""setup"" to ruin her mistress and offers to take her place. Columbine learns that her elderly husband, Honore, has caught the pox, and turns it around to her advantage.
Read More
The finest portrait painter in France, Madame Vigee-Lebrun, agrees to paint Columbine's portrait, but the wig must go. Columbine becomes a victim of the Marquis de Sade. Lisette returns to the streets and Bouffant is seduced.
Read More
Columbine swears that she has been celibate for eight years. How, then, has she managed to get pregnant? Is King Louis XVI the father? What will Marie Antionette think?
Read More
Columbine's sister, Cecilie, is destitute and needs help from Columbine. The only help she gets is a suggestion that she should marry the Duke D'Onan, a repulsive man who prefers men to women.
Read More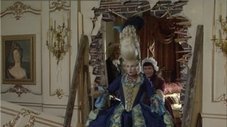 Marie Antoinette intends to prove her love for her husband by having sex with him in public - twice. Columbine intends to use the event as the venue for a final showdown with Madame de Plonge, but she has been invited to the matinee session.
Read More