Episodes
4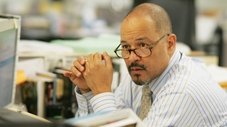 "The bigger the lie, the more they believe." - Bunk Moreland
McNulty and the detail continue to stake out Marlo and his crew. Recently promoted Sergeant Carver is met with complaints concerning unpaid overtime. Meanwhile, Haynes deals with cutbacks, but is still able to expose a politician's connection to a drug dealer; and Joe, Marlo, Fatface Rick meet to divide up the drug trade across Baltimore.
Read More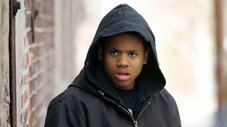 "This ain't Aruba, bitch." - Bunk Moreland
Freamon keeps a look out for Marlo, who is putting together a deal with Avon Barksdale. Davis goes to Burrell for help, but finds that the commissioner's hands are tied. Whiting puts together a series on broad strokes.
Read More
"Just because they're in the street doesn't mean they lack opinions." - Haynes
While the crew awaits a showdown with Omar, Marlo celebrates a business deal. Meanwhile, at the Sun, McNulty and Freamon take advantage of a development regarding the murder of the homeless people, while Dukie heads to Cutty's gym. Also, Herc does Carver a favor as a means to make amends for his past behavior, while Davis takes his case to the court of public opinion.
Read More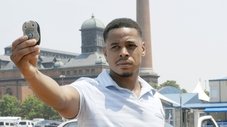 "They don't teach it in law school." - Pearlman
After cooking up another scheme for the homeless case, McNulty and Lester become popular figures. Davis is set for his day in court by collecting the best legal assistance money can buy. Plus, Michael has brushes with the wrong side of the law, while Gus seeks help for an old story by going outside the Sun.
Read More