Episodes
5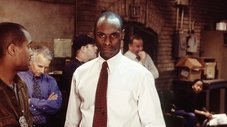 "It's a thin line 'tween heaven and here." - Bubbles.
Greggs and McNulty try to get Hardcase to turn informant as arraignment begins for those caught in the raid. Barksdale places a bounty on the head of rival gang leader Omar. Meanwhile, McNulty takes Bubbles on a cultural field trip, and Herc and Carver try to track down Bodie.
Read More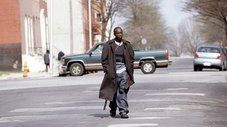 "..a little slow, a little late." - Avon Barksdale.
McNulty's detail finally gets 'clone' pagers to track Barksdale and his gang, but nobody can crack the codes used by the callers. Meanwhile, Bell instructs D'Angelo on how to school his lookouts while simultaneously flushing out a possible snitch. Later, Carver and Herc find Bodie, but their interrogation doesn't turn up results.
Read More
"They can chew you up, but they gotta spit you out." -- McNulty
Major Valchek gets back at Sobotka for the church gift fiasco, and a feud begins. Valchek ups the ante by asking Deputy Commissioner Burrell for a detail to go after Sobotka. Avon Barksdale continues to run his empire from a prison cell--counseling his nephew D'Angelo and going after a guard who is harassing the organization's convicted hit-man Wee-Bey.
Read More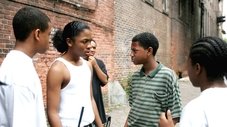 "Lambs to the slaughter here." - Marcia Donnelly
Four West Baltimore boys wrestle with what to do with the rest of their summer vacation as the new fall school year approaches. Bodie deals with his corner running slower than usual so he decides to take on a runner. Marlo believes he has finally solved the problem that Stringer could never figure out. Freamon, Greggs, and Sydnor go to Pearlman to see if she will issue City Hall subpoenas. Meanwhile, the mayoral race heats up as Mayor Royce and his primary challenger, Tommy Carcetti each hit campaign trail. Prez begins preparing for his new career in higher education, while McNulty ends up turning down a promotion.
Read More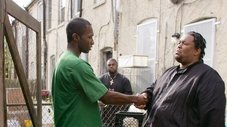 "No one wins. One side just loses more slowly." - Prez
Freamon and Greggs move to Homicide, while Herc and Dozerman join Marimow in the lackluster Major Crimes Unit. Cutty gets a "custodial" job at Tilghman School picking up truants, but struggles to make progress while trying to mentor Michael. Bubbles works to get Sherrod back in school as an 8th grader. Burrell finds a way to sabotage the state-witness murder investigation before the election, impacting Greggs. Prez's struggles as a teacher continue while Bodie finds himself working for a new "company". Meanwhile, Colvin pitches his pilot program to the middle school and Carcetti meets with a constituency when he knows that they won't support him regardless of what he says. Randy is faced with a dilemma after being busted for his candy scam and Proposition Joe plays Marlo in a high-stakes heist.
Read More