Episodes
4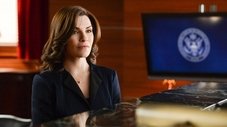 Alicia and Cary sue the NSA on behalf of search engine Chumhum, unaware that Lockhart/Gardner's connection to a former client has resulted in the spy agency monitoring the firm's communications. Meanwhile, Alicia's mom takes steps to support her daughter, and Eli works to secure Diane's Supreme Court nomination.
Read More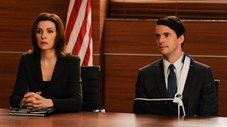 Florrick/Agos takes on the case of an NSA whistleblower, only to learn that the agency has been monitoring the firm as well as Alicia's personal life. Meanwhile, Diane faces the difficult task of working alongside Louis Canning when he joins Lockhart/Gardner. Also, Alicia goes after the State's Attorney when he attempts to make Finn a scapegoat in the Jeffrey Grant case.
Read More
Alicia and Lucca travel to Toronto to represent NSA agent Jeff Delinger (Zach Woods) who was detained by customs officers while attempting to re-enter the United States. Also, Diane grows concerned when her husband, Kurt McVeigh (Gary Cole), decides to retire and sell his business to Holly Westfall (Megan Hilty), a rival business owner. Peter contemplates an uncertain future when faced with a possible arrest.
Read More