Episodes
6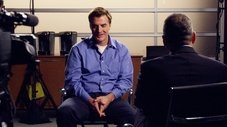 While Alicia is preparing in a case defending a scientist accused of arson, she is suddenly asked to testify on Peter's behalf. Damages Peter Riegert guest stars as the judge in Peter's case and CBS' The Early Show star Russ Mitchell guests as himself and interviews Peter.
Read More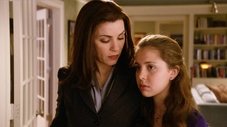 While Peter gets acclimated to life at home and works on a comeback strategy with his political team, including Eli Gold, Alicia and Diane wrestle with spousal privilege laws in a murder case that hinges on their ability to get a wife to testify against her husband.
Read More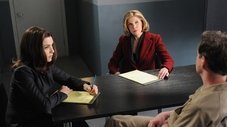 Eli Gold works on getting Peter's charges dropped, and Alicia defends Colin Sweeney, a client and accused wife killer, who claims self defense after she finds him handcuffed to a dead woman.
Read More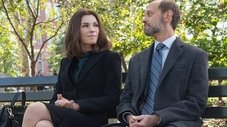 The feds want Cary to work with them as they build a case against Lemond Bishop.
Read More