Episodes
6
Peter Allows Meg to go to a party with her new friend. This angers Lois because its the same day as Stewie's birthday. What Meg doesn't know is that she's actually attending a cult meeting. Peter comes to pick up Meg, when the Cult Leader follows. Stewie believes him to be the "Man in White", trying to return him to the womb.
Read More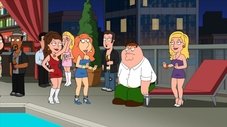 Peter tries to keep up with Lois as she goes through a midlife crisis; Stewie brings home a turtle from the park.
Read More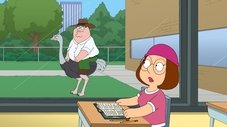 Meg has fun partying with Peter when he takes her to a college for an interview. Brian must learn how to live in the wild when he gets sprayed by a skunk and is prohibited from entering the house.
Read More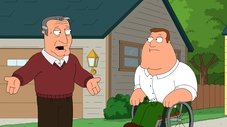 For Father's Day, the guys track down Joe's estranged father. But when Joe explains that his dad is intolerant of people with disabilities, Peter steps in and pretends to be Joe. Meanwhile, Stewie's doctor tells him that he'll only grow to be 5'1", so he hangs out with Tiny Tom Cruise to understand what it's like to be short.
Read More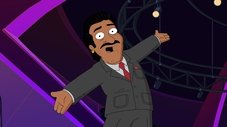 Brian falls in love with a tech support worker in India, so he and Stewie travel there to find her. Meanwhile, Joe invites Peter to his bingo night, but when Peter becomes the new center of attention, Lois helps Joe reclaim the group.
Read More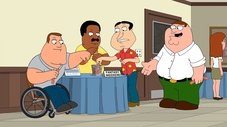 Peter gets jealous of Lois when she upstages him at a Red Sox fantasy baseball camp. Meanwhile, Stewie runs away from home when Meg is left to babysit him
Read More