Episodes
6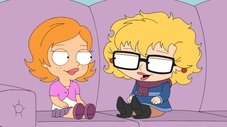 Stewie cross-dresses in order to star in the American version of Jolly Farm Revue. Meanwhile, Peter makes Lois feel bad about her age.
Read More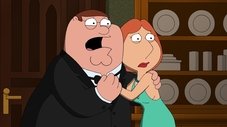 In this murder mystery special, The Griffins as well as all the other major characters become trapped in a mansion while they are killed off one by one.
Read More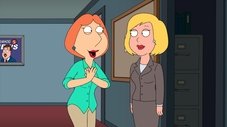 Lois is outraged when local news anchor Joyce Kinney airs a negative profile on her.
Read More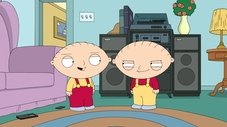 Meg is enlisted to check in on Susie and Joe while Bonnie is away but she soon becomes a little too involved. Meanwhile, Stewie accidentally creates an evil twin.
Read More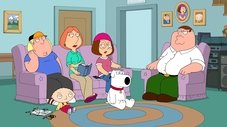 While the Griffins are housebound during a hurricane, Brian ingests psychedelic mushrooms. He sees bizarre and unsettling things, and acts accordingly. Meanwhile, the rest of the family is bored and irritable, and Meg finally lashes out at Chris, Lois and Peter for all the crap they've given her.
The crossover starts on The Cleveland Show S03E02 The Hurricane (I). It continues on American Dad! S08E02 Hurricane! (III).
Read More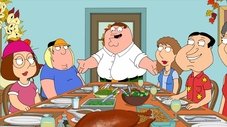 Lois cooks a big Thanksgiving meal and invites the whole crew over for dinner, and Joe is shocked when his formerly M.I.A. son, Kevin Swanson, returns from Iraq.
Read More