Episodes
5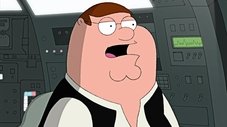 Peter retells the story of Star Wars in this hour-long episode of Family Guy. When Princess Leia is captured by the evil Darth Vader the droids C-3PO and R2-D2 escape to the planet Tatooine to find help from the Rebel Alliance. There they encounter Luke Skywalker, Han Solo, Chewbacca and Obi-Wan Kenobi who infiltrate the Death Star then rescue the captive princess from the Death Star and return to aid the Rebellion in its fight against the Galactic Empire.
Read More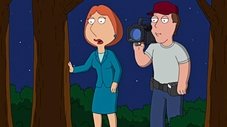 Lois gets a job working for FOX News and has to do a report on a liberal filmmaker. However, she loses the job when her story implicates a conservative radio host.
Read More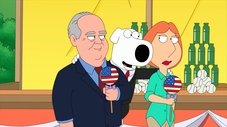 Brian decides to confront Rush Limbaugh when he comes to Quahog for a book signing.
Read More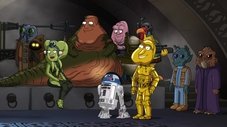 Peter retells the story of Return of the Jedi.
Read More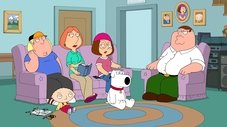 While the Griffins are housebound during a hurricane, Brian ingests psychedelic mushrooms. He sees bizarre and unsettling things, and acts accordingly. Meanwhile, the rest of the family is bored and irritable, and Meg finally lashes out at Chris, Lois and Peter for all the crap they've given her.
The crossover starts on The Cleveland Show S03E02 The Hurricane (I). It continues on American Dad! S08E02 Hurricane! (III).
Read More