Episodes
3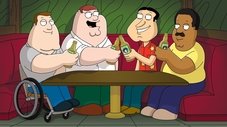 When Peter wins a maid for a week as a prize on a game show, Quagmire gains an interest in her, and they eventually marry. Quagmire, stricken with his bachelor ways, tries to get out of the marriage. Meanwhile, Lois stops breast-feeding Stewie, who, as a result, goes through withdrawals.
Read More
When a bully harasses Chris, Peter goes to his defense, but ends up beating him up. Peter realizes bullying is fun and begins to bully everyone in the house. Finally, Chris stands up to Peter and beats him senseless. Meanwhile, Stewie goes out without sunscreen and becomes obsessed with getting a tan. After Brian leaves him in the tanning booth for six hours, Stewie gets sunburned and fears he has cancer. While waiting for the results of his cancer screening, Stewie begins to live his life as if he had only days to live and drives Brian crazy with his demands.
Read More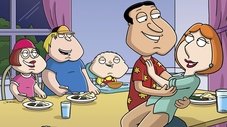 Death grants Peter's wish to go back in time to 1984 when he was 18, but only for one night. He ends up bailing on a date with Lois to hang out with a movie actress. When he returns to the present, he soon realizes that everything is anything but normal, as he is now married to the former actress, and Lois is with Quagmire. Meanwhile, Stewie, Chris and Meg have also taken on Quagmire's charming characteristics.
Read More