Episodes
5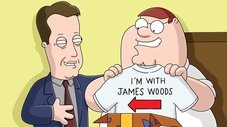 Peter and Brian's friendship becomes strained after Brian begins dating one of Meg's high school teachers. Peter finds a replacement friend in James Woods, who is visiting Quahog because of a suggestion to rename James Woods High after Dr. Martin Luther King Jr.
Read More
James Woods returns to seek revenge against Peter. James Woods finds Peter's wallet, which he lost at Barry Manilow concert, and procedes to steal Peter's identity, and his family. Peter decides to ruin James' career and image.
Read More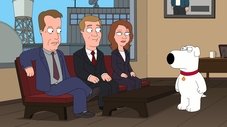 Lois encourages Brian to submit his pilot script to a network. James Woods gets involved and things don't exactly go according to Brian's original plan. Meanwhile, Stewie has a bit of a mishap.
Read More
Peter makes good on another power outage at home--by entertaining his family with a retelling of Star Wars Episode V: The Empire Strikes Back. Newcomers to the story include Mort as Lando Calrissian, Chris' boss Carl as Yoda, and the Giant Chicken as the nefarious Boba Fett.
Read More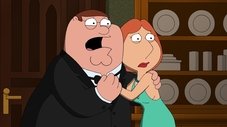 In this murder mystery special, The Griffins as well as all the other major characters become trapped in a mansion while they are killed off one by one.
Read More