Episodes
5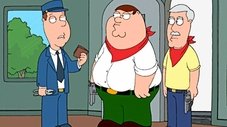 After reading an erotic novel, Peter gets the idea to write one himself. Carter gets sued for publishing Peter's book on tape and loses all his money, where he is forced to become a middle-class citizen. Meanwhile, Stewie tries to train for the Olympics.
Read More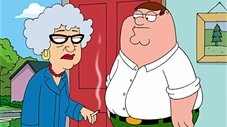 Peter's mom gets a divorce. Peter feels abandoned until he sees a father figure in his mom's new boyfriend, Tom Tucker. Meanwhile, Brian gets his own NPR style show on the radio.
Read More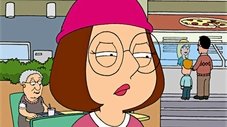 Meg can't find a date to her junior prom, and even though he is dating Jillian, Brian ends up going with Meg. At the prom, Brian gets drunk to make the night pass, but ends up making out with Meg. Meg begins to think of Brian as her boyfriend and becomes obsessed with spending every moment with him. Meanwhile, Peter, Cleveland and Quagmire join the police force to help Brian.
Read More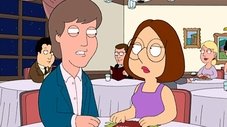 After Quahog is hit by a flood, Meg winds up in the hospital in a coma. When she wakes up and sees a cute med student, they immediately hit it off. Overprotective of his daughter, Peter is determined to drive the med student away. That is until Meg reveals that she is pregnant.
Read More