Episodes
6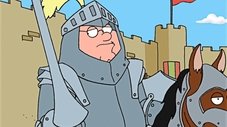 Peter's boss comes to dinner at the Griffin house but soon dies. The Happy-Go-Lucky Toy Factory is turned into the Happy-Go-Lucky Terminal Disease Institute. Unemployed, Peter begins his search for a job and ends up going after his lifelong dream of becoming a knight at a traveling Renaissance Fair. Caught in a compromising position with the infamous Black Knight's wench, he must defend his family's honor in an duel with the Black Knight.
Read More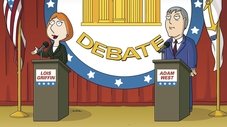 Lois runs for mayor of Quahog, though she doesn't become the front-runner until she dumbs down her political views. Once in office, she becomes corrupted with the power that she now holds, and begins accepting bribes so that she can buy herself expensive things. Meanwhile, Peter comes to enjoy being the "first lady" of Quahog, and all of the perks that go along with it.
Read More
When Chris and Stewie go missing for several days, Lois is at her wit's end until she sees a psychic who assures her they are safe. Even after the boys return home, Lois and Peter's psychic obsession continues, and Peter takes it a step too far when he starts charging neighbors for his extrasensory perception. Meanwhile, Chris develops a crush on a girl at school.
Read More
Peter makes good on another power outage at home--by entertaining his family with a retelling of Star Wars Episode V: The Empire Strikes Back. Newcomers to the story include Mort as Lando Calrissian, Chris' boss Carl as Yoda, and the Giant Chicken as the nefarious Boba Fett.
Read More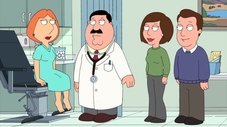 Lois agrees to become a surrogate mother but the couple of the child she's carrying dies and she's forced to make a decision whether or not to terminate the pregnancy.
Read More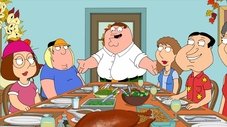 Lois cooks a big Thanksgiving meal and invites the whole crew over for dinner, and Joe is shocked when his formerly M.I.A. son, Kevin Swanson, returns from Iraq.
Read More