Episodes
7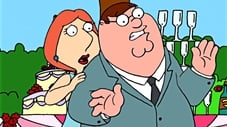 After the mob helps Peter with destroying his new beat up car, so he can get another new car, he must repay his debt to the mob by taking The Don's nephew, Big Fat Paulie, to the movies. Peter informs Paulie that they can't hang out anymore because of Lois, a misunderstanding that leads Paulie to believe that Peter wants Lois killed.
Read More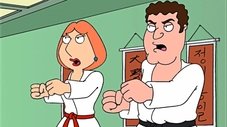 Bonnie convinces Lois to join her Tae-Jitsu class and Quahog is invaded by New York "leafers" coming to look at the pretty colored leaves in fall. Lois quickly becomes a black-belt, and Peter uses his new dangerous wife to drive away all the annoying New Yorkers. However, Lois' new-found violent side finds its way into the Griffin household, and after trying counseling, the whole family has an all-out brawl to get it out of their system.
Read More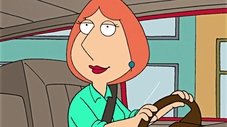 When Meg, due to her crush on Tom Tucker, the newscaster, applies for an internship at the local television station and gets the job, she is disappointed to find that her news partner is the most reviled nerd in school, Neil. Caught in a life-threatening news situation, Meg laments that she never had a first kiss and agrees to kiss Neil only to find that he taped the whole thing in order to broadcast it across the world. Meg broadcasts her own news that she has no interest in Neil, sending him to the ledge on top of Town Hall. She breaks his fall, only to find out that he had no intention of jumping and was just trying to get her attention again. Stewie's prized new tricycle is stolen by the neighborhood bully, but the bully soon learns not to screw with Stewie.
Read More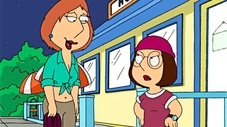 Peter, Still out of a job, and now severely obese, decides to take on a new profession: Fishing. After buying a boat at a police auction, he soon finds himself in debt to a loan shark. When Peter hears of a legendary fish that, when caught, could win him the money he needs, he and the guys go searching for the mystical creature called 'Daggermouth'. Meanwhile, Lois tries to cheer up Meg with a spring break trip, where Lois is the one getting all the attention.
Read More