Episodes
5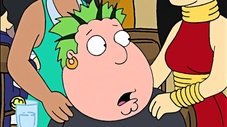 Peter runs into a former classmate of his while at the amusement park that the classmate founded. Contemplating his own legacy, Peter starts to think about his future. Chris gives Peter a painting that he painted in order to cheer Peter up, but Peter ends up selling it to a New York art gallery for $5,000. Realizing that Chris might be his only hope to have a lasting legacy, Peter pushes Chris to follow his dream of becoming an artist. The family then moves to New York so Chris can become famous.
Read More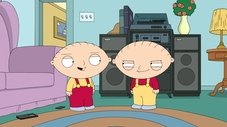 Meg is enlisted to check in on Susie and Joe while Bonnie is away but she soon becomes a little too involved. Meanwhile, Stewie accidentally creates an evil twin.
Read More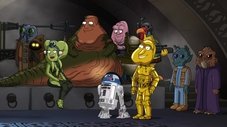 Peter retells the story of Return of the Jedi.
Read More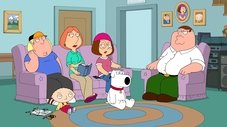 While the Griffins are housebound during a hurricane, Brian ingests psychedelic mushrooms. He sees bizarre and unsettling things, and acts accordingly. Meanwhile, the rest of the family is bored and irritable, and Meg finally lashes out at Chris, Lois and Peter for all the crap they've given her.
The crossover starts on The Cleveland Show S03E02 The Hurricane (I). It continues on American Dad! S08E02 Hurricane! (III).
Read More