Episodes
6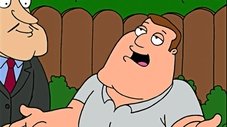 When the Griffin Family gets new neighbors that move in next door, Lois quickly becomes friends with Bonnie, Meg soon becomes attracted to their son, Kevin, and Peter becomes annoyed by the entire situation. After Peter injures the best player on his company's baseball team, Mr. Weed forces him to find a replacement, so Peter quickly changes his mind about his neighbors and invites Joe to play. When Joe shows up at the game, Peter learns that he is in a wheelchair. Joe ends up being the star of the game, which makes Peter jealous, as he wants to be a hero too. Peter ends up trying to stop a bank robbery to prove his value, but ends up getting caught up in the whole situation.
Read More
When Lois become the director of the Quahog Players production of "The King and I" Peter wants a part. He finds himself in the Producer's Chair and starts to make some "artistic changes" to the script that involve scantily-clad women and cyborgs.
Read More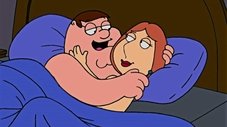 Forced to go to a women's retreat for telling sexist jokes at work, Peter resists the idea at first. After two weeks, however, Peter becomes a sensitive male. No one likes the new Peter, especially Lois. While attending a charity dinner, Lois does something that snaps Peter out of his feminine phase.
Read More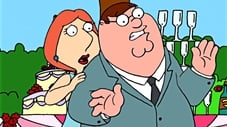 After the mob helps Peter with destroying his new beat up car, so he can get another new car, he must repay his debt to the mob by taking The Don's nephew, Big Fat Paulie, to the movies. Peter informs Paulie that they can't hang out anymore because of Lois, a misunderstanding that leads Paulie to believe that Peter wants Lois killed.
Read More