Episodes
4
Peter Allows Meg to go to a party with her new friend. This angers Lois because its the same day as Stewie's birthday. What Meg doesn't know is that she's actually attending a cult meeting. Peter comes to pick up Meg, when the Cult Leader follows. Stewie believes him to be the "Man in White", trying to return him to the womb.
Read More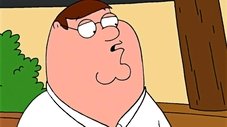 Chris loses interest in being a youth scout, as he would rather pursue drawing and art instead. The Scout Master then kicks Chris out of the scouts. Peter then takes the family to the Big Apple to try to get Chris reinstated back into the scouts. After Peter takes a wrong turn on the way, the family ends up at a Native American casino. Lois then gets obsessed with the slot machines while Peter goes on a vision quest to prove that he has Native American blood in him.
Read More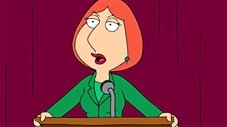 When Lois decides to run for the local school board, Peter runs against her in effort to get his favorite teacher reinstated. Peter and his supporters start a negative campaign against Lois, including a bunch of lies and even sexy pictures of her. Peter's mudslinging works and he is elected. Peter starts some strange policies, including armed robots taking over for hall monitors. The new policies backfire after Chris is caught bringing inappropriate magazines to school. Peter must then think of a way to get Lois back and regain his reputation with the town of Quahog.
Read More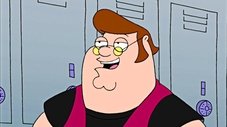 A plane smuggling psychedelic toads from Columbia crashes in Quahog, and toad-licked becomes the new drug of choice in the Quahog high school. Peter infiltrates the high school undercover as a cool kid named Lando Griffin, and is successful in convincing all the kids to quit licking toads. Meg is trying to gain popularity so that a cool kid will ask her to the prom, and decides to go with Peter since he's established himself as an incredibly cool person. However, Peter can't help living out his own fantasies of being the coolest kid in school, and can't say no when the most popular girl in school asks him to the prom, so Peter ditches Meg. Peter and his date are chosen as king and queen of the prom, but Peter is suddenly feeling nothing but guilt. He tells the whole school that Meg broke his heart by dumping him, and makes it look like high school persona was killed after driving his motorcycle over a cliff.
Read More