Episodes
4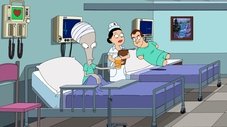 Roger suffers a horrific car crash as he tries to take a picture of his crotch on a traffic speed cam. After waking up from a coma, he starts to have eerie visions of the future, and saves the Smiths from a terrible fire. But, Roger's abuse of his newfound powers soon draws the ire of his fellow family members and the Smiths must learn to cope with the uncertainty of the future.
Read More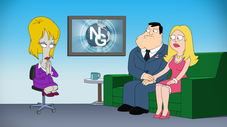 Hayley starts an internship at a local news station working for a Nancy Grace-type reporter, who happens to be Roger in disguise.
Read More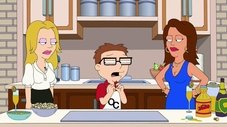 When Steve swears at Francine, she refuses to cook for him, and he becomes a successful chef, appearing on a popular morning show. Meanwhile, Stan thinks he can make people invisible by snapping his fingers.
Read More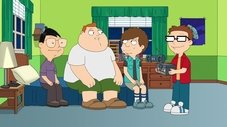 Steve and Snot alter their futures when they throw a party for the uncool kids. Meanwhile, Roger is disgruntled when a waitress doesn't compliment his order.
Read More