Episodes
3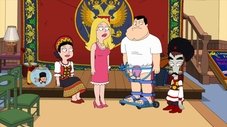 In a desperate attempt to show Steve that she's still a "cool" mom, Francine teaches him a vast array of shoplifting techniques to try out at the local mall. B when their attempt to pull off the ultimate heist at "The Gash" goes awry, Steve is captured and sent to a Venezuelan sweatshop. Meanwhile, Roger, Hayley and Klaus form Langley Falls' first Russian Balalaika trio.
Read More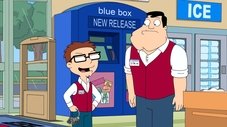 Stan is fired from the CIA in a round of budget cuts, but since his 20 years of work experience are classified and hidden from his "permanent record", the only job he's able to land is at the local grocery store where Steve is the manager. Meanwhile, Roger bets an annoying coffee shop musician that he can outplay him in one week. To accomplish his goal, he enters into a Faustian bargain with Lorenzo, a guitar-instructing infomercial host.
Read More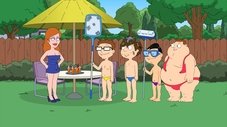 Roger is forced to sell his beloved attic bar to a restaurant chain after suffering a heart attack, and a sexy new next-door neighbor promises to take Steve and his friends' virginity in return for housework.
Read More