Overview
Media
Fandom
Share
Episodes
3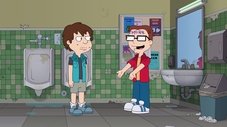 Thwarted in their efforts to secure dates for the upcoming high school prom, Steve and Snot turn to the CIA's cloning machine to churn out two willing ladies. But, when the device produces two uber-fast-growing newborn babies, the boys must break out their fathering skills to ready them in time for prom night. Meanwhile, Stan takes home the CIA's cloned pet, Daren the Dodo, with disastrous consequences.
Read More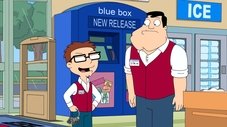 Stan is fired from the CIA in a round of budget cuts, but since his 20 years of work experience are classified and hidden from his "permanent record", the only job he's able to land is at the local grocery store where Steve is the manager. Meanwhile, Roger bets an annoying coffee shop musician that he can outplay him in one week. To accomplish his goal, he enters into a Faustian bargain with Lorenzo, a guitar-instructing infomercial host.
Read More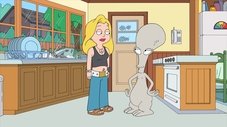 When her efforts to save the planet prove hopeless, Hayley decides that she might get more attention if she becomes a blonde. Meanwhile, Stan and Steve go on a mission to find a new home for the Smiths.
Read More