Episodes
7
With a flair for the dramatic, Roger invites Stan to attend one of his acting classes.
However, tempers flare when they both audition for the same role, leaving them to duke it out for top dog.
Meanwhile, Steve and his friends get into a pillow fight when they try to plan the greatest slumber party ever.
Read More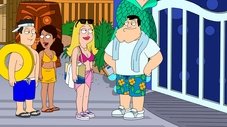 Roger becomes Steve's legal guardian, but gets a little overzealous in the parenting department when he gets the principal fired. After getting beat up by the other teachers at the school, Steve decides to run away. Meanwhile, Stan and Francine attempt to make waves after discovering that their vacation at the biggest water park in the world fails to get their hearts pumping.
Read More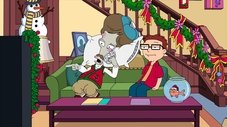 Father Donovan holds a Christmas play at the mall and casts Stan as Santa Claus and Roger as Jesus. But after the two get in a fight and cause a scene, Stan is kicked out of the church. Meanwhile, Hayley and Jeff adopt a child who turns out to be possessed.
Read More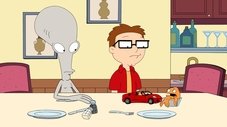 After losing patience with Hayley and Jeff for their freeloading ways, Stan bets the young couple that he and Francine can live on minimum wage for a month. Meanwhile, Steve and Roger embark on a mission to test drive the car of their dreams.
Read More
A talk show reveals that Francine was the toddler who, famously, was rescued from a well by a firefighter; Francine makes a discovery when she falls down the well on the anniversary of her rescue; Stan and Roger come up with a business idea.
Read More
Francine tries to rig the school spelling bee so that Steve will win; Stan and Roger try to rush Hayley's grieving process so she will be available to judge their badminton game.
Read More
When Steve starts acting like a spoiled brat during the holidays, Stan takes him to see his incarcerated Grandpa Jack, who tells him the story of how he caught Minstrel Krampus, a legendary demon who punishes naughty children on Christmas. Stan decides that releasing Krampus is the only way to straighten out Steve's attitude. But when Krampus kidnaps Steve, it's up to Stan and Roger to get him back. Meanwhile, Hayley gets a job at the airport, but quickly realizes that she might not be cut out for customer service.
Read More