Episodes
4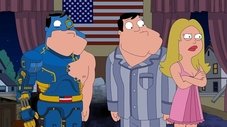 Stan gives Francine "love coupons" for Valentine's Day, but refuses to honor them once he becomes preoccupied with his very own CIA cyborg. Meanwhile, Roger helps Steve and his friends remake a classic '80s movie.
Read More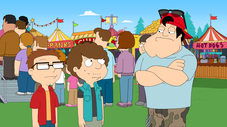 When Stan decides that Snot isn't cool enough to be Steve's best friend, he tries to separate them by staging a shooting at an ice cream parlor.
Read More
A talk show reveals that Francine was the toddler who, famously, was rescued from a well by a firefighter; Francine makes a discovery when she falls down the well on the anniversary of her rescue; Stan and Roger come up with a business idea.
Read More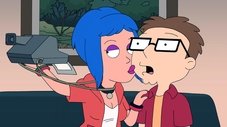 Determined to get Snot to confront his emotions after his father passes away, Steve and friends embark on an epic cross-country road trip to the funeral. But Steve's commitment to his friend wavers when he falls for a Pixie Dream Girl along the way. Meanwhile, Stan and Roger invent an automatic cake-cutter for the Home Shopping Network, but their partnership is tested when they only make a "verbal agreement" to split the profits.
Read More