Episodes
3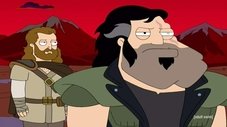 When the Smith family goes to church on Christmas Day, Stan is furious when he can't get a good seat. While Francine tries to ease his frustration, a moment of divine intervention occurs. Upset that he has been left on earth with Francine during the ultimate fight between good and evil, Stan ditches his wife to get into the pearly gates of heaven, but when Francine is kidnapped, Stan fights to get her back.
Read More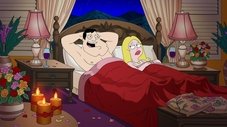 Francine's "Poltergasm" starts to haunt the Smith household when she is unsatisfied by Stan in the sack, and Roger must conjure a medium named Zelda Rubinstein to help eliminate the ghost. Meanwhile, Hayley introduces her new boy-toy, Mauricio to the family.
Read More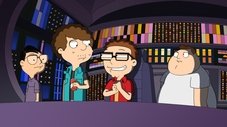 Stan is frustrated that Steve and his friends never play outside, but Francine refuses to let Stan take the kids to the woods for some outdoor fun. Of course, Stan finds a loophole, by drugging the kids and putting them on the CIA's holodeck, which, naturally, goes awry. Meanwhile, Hayley buys Roger's home star on the International Star Registry and claims she's now his queen.
Read More