Episodes
7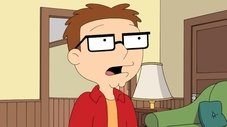 When Steve is selected to sing the national anthem at the Langley Falls Veterans' Day celebration, he gets some heat from Stan who doesn't think he's ready for such an undertaking. Unimpressed with Steve's vocal talents, Stan decides Steve needs to experience real war in order to sing about our country's military prowess. But things quickly go south when Roger gets involved and Steve goes bananas.
Read More
If there's one thing that Stan Smith loves, it's a good jury trial. He anxiously awaits his annual jury summons. But when Roger is the defendant in the trial where Stan is the foreman, he is finally in a position to make Roger accountable for his misdeeds. Meanwhile, Jeff and Hayley move in with the Smiths, and Francine tries to get Jeff to clean up his act.
Read More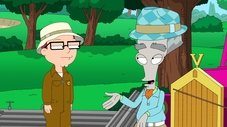 When Stan finally has enough money to afford a membership at the golf club he has worked at for the past thirty summers, his hard work and perseverance prove to be futile when the club gives a membership to Steve first. However, things are not all what they seem when Stan realizes who the club owner really is.
Read More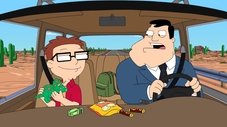 When Stan catches Steve playing imaginary games with his toys, he decides to take his son down to Mexico to help him become a man. But the trip takes a turn for the worse when Stan and Steve are kidnapped by a drug cartel, and it's up to Steve to break himself and Stan out of captivity.
Read More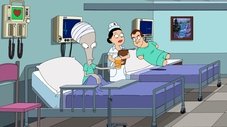 Roger suffers a horrific car crash as he tries to take a picture of his crotch on a traffic speed cam. After waking up from a coma, he starts to have eerie visions of the future, and saves the Smiths from a terrible fire. But, Roger's abuse of his newfound powers soon draws the ire of his fellow family members and the Smiths must learn to cope with the uncertainty of the future.
Read More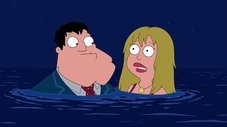 While on vacation in Los Angeles, Stan joins the world of old Hollywood. Meanwhile, Roger kennel-trains Steve and Hayley.
Read More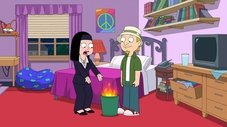 When Stan is given the task of putting together the CIA calendar, Hayley attempts to destroy it. Meanwhile, Roger gets a Discover card and fakes his death to get out of paying the enormous balance.
Read More