Episodes
7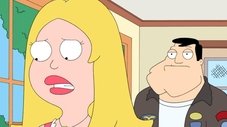 Stan becomes jealous when he finds out Francine was once engaged to a pilot whose plane crashed. Little does she know that her former fiancé is still alive, and when Stan realizes this, he and Roger try to track him down, while Francine must choose between her husband or her lost love.
Read More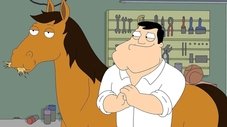 When Stan gets told by Francine to get rid of his gas-guzzling SUV, he and Roger hatch up a plan at the local horse track to avoid losing his car. Meanwhile, Steve and his friends help an old friend.
Read More
Roger studies crime scene photography; Stan bullies Steve in hopes of toughening him up.
Read More
When Steve has trouble crossing over into the "cool kids" social circle, Klaus and Roger place their bets to see how quickly Roger can make him cool. Everything they try backfires until Steve becomes the in-crowds designated driver. Meanwhile, Stan and Francine take turns pranking each other.
Read More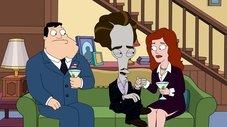 When Stan runs into his former crush from CIA boot camp, his affection for her resurfaces, which drives Francine into a jealous frenzy. By including Roger in her plan for revenge, Francine accidentally leads him straight into the arms of a dangerous alien hunter. Meanwhile, Steve is struck with good luck, when he accidentally wears Hayley's panties to school.
Read More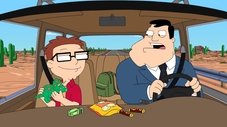 When Stan catches Steve playing imaginary games with his toys, he decides to take his son down to Mexico to help him become a man. But the trip takes a turn for the worse when Stan and Steve are kidnapped by a drug cartel, and it's up to Steve to break himself and Stan out of captivity.
Read More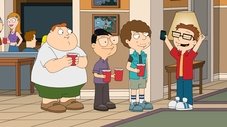 When Steve's baby sitter is unavailable, Stan and Francine decide to leave him with Hayley; Steve sneaks out to a party to prove he's not a goody-goody.
Read More