Episodes
4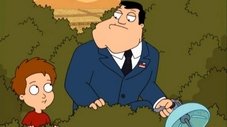 When Stan brings home CIA equipment designed to eavesdrop on conversations, he finds out that his neighbors don't think too highly of him. In retaliation, Stan has the entire neighborhood evicted so that he can live free of any criticism. However, when an unexpected friend comes to his rescue, he realizes that gossip is a two-way street.
Read More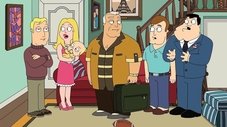 Neighbors Terry and Greg are nervous when Terry's father, football great Tank Bates, announces that he will be coming to town for a visit. Terry is worried because his dad doesn't know he's gay, has a baby or lives with his partner. Meanwhile, Steve goes on a drunken bender and learns the meaning of the phrase beer goggles.
Read More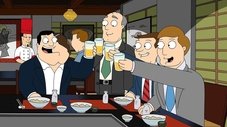 Stan leaves Francine at home to go out with the boys, but guys' night out goes from wild to reckless when Stan finds himself in one compromising situation after another. Meanwhile, Roger and Hayley use their charm and looks to attract a frat boy.
Read More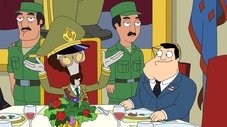 In order to get a promotion at work, Stan has to convince the dictator of Isla Island to sign a treaty. Stan meets the general and accidentally kills him and has Roger pose as the leader of the small island nation. Meanwhile, Steve and Snot become competitive to see who can get farther with the other's mom.
Read More