Episodes
4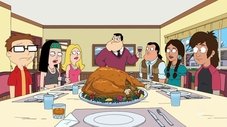 It's Thanksgiving in Langley Falls, and as usual, Stan invites his half-brother, Rusty, over to show off his cornucopia of wealth and good fortune. But when Stan finds out that Rusty is far wealthier than he led on, Stan tries to take from Rusty what he feels is rightfully his. Things don't go well, and the Smith family nearly loses it all.
Read More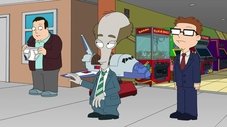 After Snot professes his love for Hayley and gets shot down, Steve and Roger devise a plan to cheer him up. Roger dresses up as Steve's cousin from New Jersey, Jenny Fromdabloc, and Snot falls hard for her. Meanwhile, Stan wants to live like a gentleman of the 1960s, complete with dark suits and dry martinis.
Read More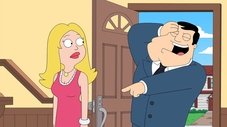 Stan gets obsessed with a 1960s television show after picking up a secondhand TV. Roger decides to live as a baby and the family cares for him.
Read More