Episodes
7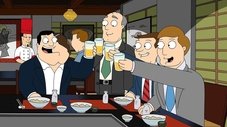 Stan leaves Francine at home to go out with the boys, but guys' night out goes from wild to reckless when Stan finds himself in one compromising situation after another. Meanwhile, Roger and Hayley use their charm and looks to attract a frat boy.
Read More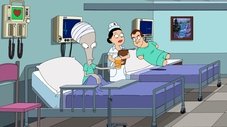 Roger suffers a horrific car crash as he tries to take a picture of his crotch on a traffic speed cam. After waking up from a coma, he starts to have eerie visions of the future, and saves the Smiths from a terrible fire. But, Roger's abuse of his newfound powers soon draws the ire of his fellow family members and the Smiths must learn to cope with the uncertainty of the future.
Read More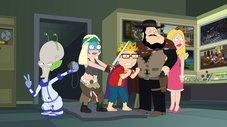 Francine tries to relive the Smith kids' childhood by taking a group trip to the "Familyland" theme park that ends up being anything but family-friendly.
Read More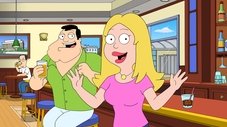 Roger forges a radical plan to help Steve date the hot girl at school. Roger will switch faces with Steve "Face/Off"-style, seduce her, then tag Steve back in after she's fallen for him. But, Roger soon decides he may actually want to keep her for himself. Meanwhile, Stan and Francine become "Charlie's Angels"-type airline stewardesses to thwart an evil plan by Mark Cuban who wants to blow up the sun.
Read More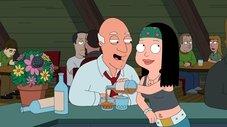 Stan fears that Hayley has no life skills so he forces her to take a job as a bartender in Roger's attic bar but, when Bullock becomes Hayley's best customer, Stan realizes that he can use his daughter's knowledge to get ahead at work.
Read More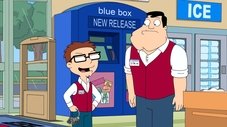 Stan is fired from the CIA in a round of budget cuts, but since his 20 years of work experience are classified and hidden from his "permanent record", the only job he's able to land is at the local grocery store where Steve is the manager. Meanwhile, Roger bets an annoying coffee shop musician that he can outplay him in one week. To accomplish his goal, he enters into a Faustian bargain with Lorenzo, a guitar-instructing infomercial host.
Read More
Hayley feels left behind after Jeff becomes a star dog racing coach; Steve takes advantage of an empty house.
Read More