Episodes
3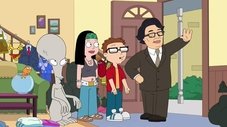 "American Dad" is sold to a Chinese businessman. Meanwhile, Stan has Francine committed to an insane asylum when he forgets their anniversary.
Read More
Stan loses his faith in religion after Steve questions everything in the Bible. He takes the family to Korea to investigate the rumors of a reinvented "Noah's Ark."
Read More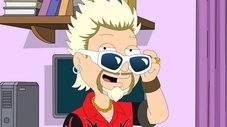 Jeff starts hanging out with Stan's favorite celebrity chef while in search of an identity. Klaus and Roger start their own valet operation.
Read More