Episodes
3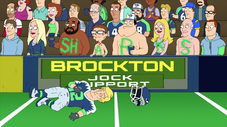 Steve becomes the town pariah after he convinces the star quarterback of the Bazooka Sharks arena football team to stop playing. Meanwhile, Roger forces Hayley to become a cab driver to pay him back for her gambling debts.
Read More
While having trouble communicating, Stan and Hayley team up to stop a terrorist plot to blow up the Bazooka Sharks arena. Meanwhile, Roger pretends to be an escort.
Read More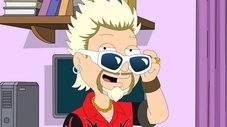 Jeff starts hanging out with Stan's favorite celebrity chef while in search of an identity. Klaus and Roger start their own valet operation.
Read More