Episodes
6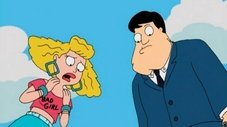 When Stan forgets his anniversary, he arranges to have 20 hours of Francine's memory erased, but the CIA temp on duty accidentally erases 20 years. Francine, having reverted to her wild child days, moves into her old apartment with Hayley as a roommate, and ends up going to a festival with Hayley's boyfriend. Meanwhile, Steve asks a good-looking girl out, but needs his wingman, Roger, to "jump on a grenade" for him and date her ugly cousin.
Read More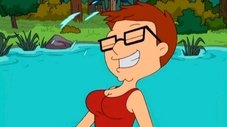 Stan wants Steve to be popular and goes to desperate measures giving him steroids to make him bigger, better, and part of the in-crowd at school. But when the steroids have an unexpected side effect, Steve gets a lot more attention than anyone expected. Meanwhile, after Hayley makes a movie about Francine's life as a housewife, Francine is determined to start a new career as a doctor.
Read More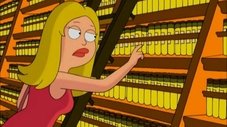 When Steve's new relationship with his girlfriend gives Francine empty nest syndrome, she tries to convince Stan to have another baby. Meanwhile, Roger tries to enroll in college with Haley in order to experience college life, but while Roger ends up teaching the class, Haley finds a new crush in her classmate Ethan (Elijah Woods), who turns out to be far from normal.
Read More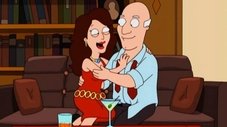 Stan sets Bullock up on a date with one of Francine's friends. Fearing that Francine will be right about the outcome of the date, Stan goes to great lengths to make sure it goes well by getting everyone drunk. Unfortunately, Bullock accidentally kills the woman, to which Stan frames Francine for the murder in order to keep her from asking so many questions.
Read More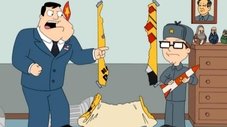 Stan goes in search of a former KGB agent, Sergei, and is shocked to find that the man is his new next-door neighbor and that Sergei has already turned Steve into a communist. Meanwhile, Roger and Klaus head to France for a little R&R but their trip takes a turn for the worse when Klaus gets busted for drug smuggling.
Read More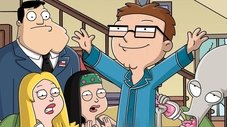 The Smiths' plans to celebrate Roger's 1,600th birthday are sidetracked when Steve announces that he's finally going through puberty. Ever fearful of the thought of a Steve with raging hormones, Stan and Francine try to bypass the pains of having another teenager with experimental medicine.
Read More