Episodes
3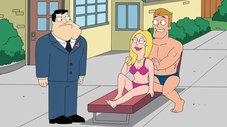 When Stan gets kidnapped in Colombia, Francine fears he's gone for good. Stan finally reappears unharmed, but the real trouble erupts in the Smith household when he admits that he has a plan to marry his dentist if Francine dies before him. Meanwhile, Steve and Roger play detective duo "Wheels and the Legman."
Read More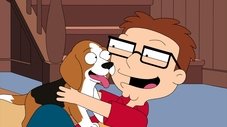 Despite Stan's objections, Francine buys Steve the dog he has always wanted. However, when the dog suffers a horrific accident, Stan refuses to take the pup off life support because of a traumatic childhood incident.
Read More
During the Smith family's tropical vacation, Stan is ordered to kill the activities director at their resort; Jeff and Hayley try to rekindle their romance.
Read More