Episodes
4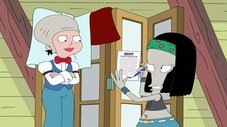 Steve signs Stan up for a father-son bike tournament, but the plan veers off-track when Stan admits that his father never taught him how to ride a bike. Determined to make things better, Steve helps reconcile Stan with his convict father. Meanwhile, Hayley needs internship credit for school, so Roger hires her to bartend at his makeshift bar in the attic.
Read More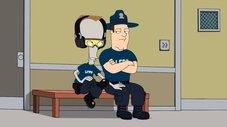 After Roger and Francine are victims of a mugging, Roger joins the police academy so he can learn how to defend himself and his loved ones (including Stan and Steve), but he falls in with a corrupt cop (guest voice Cannavale) who leads him astray. Meanwhile, Hayley's new friendship threatens her long-term relationship. Chaz kidnaps and leaves Stan tied up and tape-gagged. Meanwhile, Roger kills Chaz and rescues Stan, who makes his boss happy.
Read More
When Barry (guest voice Eddie Kay Thomas) threatens Stan's old high school wrestling record, Stan enlists Roger to beat Barry and defend his small claim to fame. However, Stan is caught off-guard when Roger, not Barry, is actually the threat to Stan's record.
Read More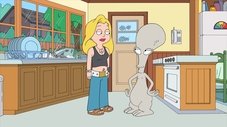 When her efforts to save the planet prove hopeless, Hayley decides that she might get more attention if she becomes a blonde. Meanwhile, Stan and Steve go on a mission to find a new home for the Smiths.
Read More