Episodes
3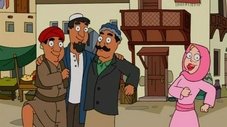 As the Smiths continue to live in Saudi Arabia, Stan is fully enjoying the male-dominated society, while the rest of the family struggles with the different social norms. Meanwhile, Francine's musical expos on gender roles gets her into trouble, and a brush with death leads the Smiths to return to the United States.
Read More
When Stan goes to Atlantic City for a bachelor party and is shunned by his so-called best friend, Roger steps in and becomes Stan's new sidekick. Their friendship goes to a whole new level, but when they return home and face Francine, Stan realizes that what happens in Atlantic City doesn't necessarily stay there. Meanwhile, Hayley and Steve team up to break up a good-looking couple.
Read More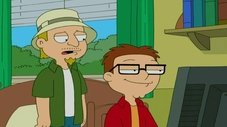 After Francine tells Stan she's looking for excitement in their marriage, Stan gets in the driver's seat and becomes involved in drag racing to spice things up. Meanwhile, Hayley breaks up with her boyfriend, Jeff, who is emotionally crushed until he joins Steve's world of online gaming. When Hayley finds out, she tries to sabotage their fun.
Read More