Overview
Media
Fandom
Share
Episodes
3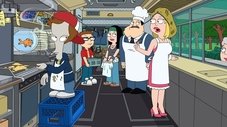 In preparation for a neighborhood pool party, Stan tells his family to get in tip-top shape.
But when an accident ruins the Smith family name, a humiliated Stan fakes his family's deaths and moves everyone out of Langley Falls to escape his shame
Read More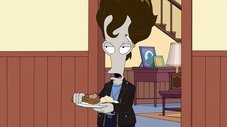 Stan and Francine fight over how to redecorate the house. It goes so far that they split the house down the middle and try to live without each other. Meanwhile, Principal Lewis discovers a talent of Barry.
Read More
When Barry (guest voice Eddie Kay Thomas) threatens Stan's old high school wrestling record, Stan enlists Roger to beat Barry and defend his small claim to fame. However, Stan is caught off-guard when Roger, not Barry, is actually the threat to Stan's record.
Read More