Episodes
7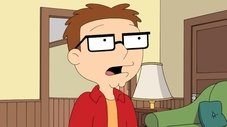 When Steve is selected to sing the national anthem at the Langley Falls Veterans' Day celebration, he gets some heat from Stan who doesn't think he's ready for such an undertaking. Unimpressed with Steve's vocal talents, Stan decides Steve needs to experience real war in order to sing about our country's military prowess. But things quickly go south when Roger gets involved and Steve goes bananas.
Read More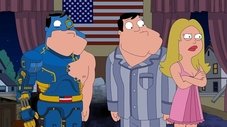 Stan gives Francine "love coupons" for Valentine's Day, but refuses to honor them once he becomes preoccupied with his very own CIA cyborg. Meanwhile, Roger helps Steve and his friends remake a classic '80s movie.
Read More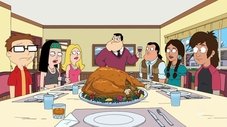 It's Thanksgiving in Langley Falls, and as usual, Stan invites his half-brother, Rusty, over to show off his cornucopia of wealth and good fortune. But when Stan finds out that Rusty is far wealthier than he led on, Stan tries to take from Rusty what he feels is rightfully his. Things don't go well, and the Smith family nearly loses it all.
Read More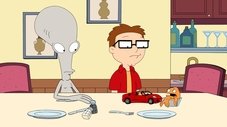 After losing patience with Hayley and Jeff for their freeloading ways, Stan bets the young couple that he and Francine can live on minimum wage for a month. Meanwhile, Steve and Roger embark on a mission to test drive the car of their dreams.
Read More
A talk show reveals that Francine was the toddler who, famously, was rescued from a well by a firefighter; Francine makes a discovery when she falls down the well on the anniversary of her rescue; Stan and Roger come up with a business idea.
Read More
When Steve starts acting like a spoiled brat during the holidays, Stan takes him to see his incarcerated Grandpa Jack, who tells him the story of how he caught Minstrel Krampus, a legendary demon who punishes naughty children on Christmas. Stan decides that releasing Krampus is the only way to straighten out Steve's attitude. But when Krampus kidnaps Steve, it's up to Stan and Roger to get him back. Meanwhile, Hayley gets a job at the airport, but quickly realizes that she might not be cut out for customer service.
Read More