Episodes
6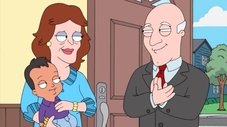 When Stan becomes his boss' go-to guy, he feels like he can't say no to anything including outrageous personal requests. But when Francine gets roped into the annoying ordeal and her romantic Valentine's Day get-away is ruined, she lays down the law and forces Stan to say "NO".
Read More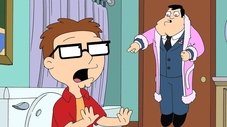 Steve is left home as the family plan a trip to Boston hoping to locate a college for Hayley. When his friends arrive they convince him to break the rules, resulting in them finding the controls to a military drone in Stan's study.
Meanwhile, after Stan leaves the plane to return home for his painkillers, Roger changes disguise from a little girl to a Stan constume so he can get served alcohol. When an air marshal notices that the girl is missing, he grounds the plane and investigates.
Read More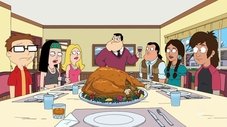 It's Thanksgiving in Langley Falls, and as usual, Stan invites his half-brother, Rusty, over to show off his cornucopia of wealth and good fortune. But when Stan finds out that Rusty is far wealthier than he led on, Stan tries to take from Rusty what he feels is rightfully his. Things don't go well, and the Smith family nearly loses it all.
Read More
If there's one thing that Stan Smith loves, it's a good jury trial. He anxiously awaits his annual jury summons. But when Roger is the defendant in the trial where Stan is the foreman, he is finally in a position to make Roger accountable for his misdeeds. Meanwhile, Jeff and Hayley move in with the Smiths, and Francine tries to get Jeff to clean up his act.
Read More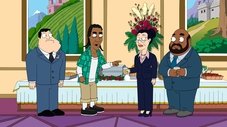 When Stan realizes that he might never fulfill his dream of becoming a Best Man, he convinces his last single friend, Principal Lewis to marry the school's Superintendent and to choose him as his Best Man. Stan invites Lewis' old friend from prison to the wedding, only to discover a secret that could prevent the wedding from happening at all. Meanwhile, Roger finds the perfect pair of shorts, and an encounter with Ricky Martin makes him question his self-confidence.
Read More
Roger rediscovers one of personas, Ricky Spanish, and remembers why he's the most hated person in Langley Falls.
Meanwhile, the child Stan & Francine sponsored in Africa suddenly shows up on their doorstep.
Read More